Hong Kong Events
Hong Kong events occur at all times of the year. They can be something unique that most people don't get to do while they're in Hong Kong. Some people will visit Hong Kong just to go to a specific event occuring in Hong Kong.
Some of the most popular events in Hong Kong include the Hong Kong Sevens in March, and the Hong Kong Winterfest at Christmas time.
A lot of big Hong Kong events occur during holidays. You can visit my Hong Kong Holidays page for information on the many holidays celebrated in Hong Kong, when they occur during the year, and what types of festivities occur during each holiday.
You may even want to check the Hong Kong Ticketing website to see if there's a concert or show you'd be interested in seeing while you're in Hong Kong. Some of the concerts and shows in Hong Kong are popular North American or Japanese acts.
---
Hong Kong events I've attended include: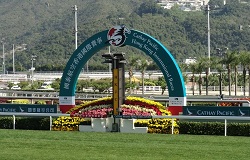 A horse racing event held every year on the 2nd Sunday in December. The Hong Kong International Races is the biggest horse racing event of the year. Thousands of people visit the Sha Tin Racecourse during this big racing day.
---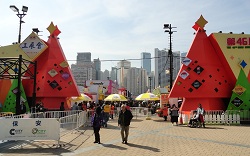 Hong Kong Brands & Products Expo
An expo held in Victoria Park every year from mid December to early January. Hong Kong Brands & Products Expo sells food, household items, and clothing at discounted prices.
---
So there are some of the events I have attended while visiting Hong Kong. If you're looking for specific holidays, visit my Hong Kong Holidays page for more information on the different holidays celebrated in Hong Kong throughout the year.
Have you attended a Hong Kong event?
Do you have a great story about a Hong Kong Event you attended? Share it!
Some Useful Links:
Tourist Attractions in Hong Kong
Return From Hong Kong Events To The HomePage
Buy the Hong Kong Trip Guide e-Book Today!