Park Hotel Hong Kong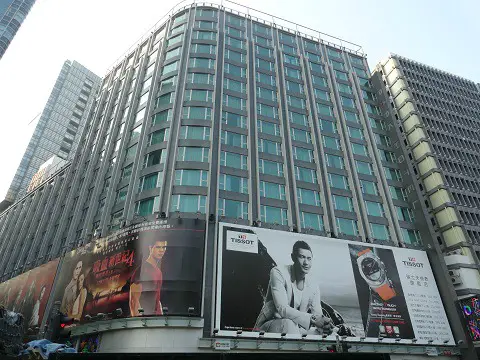 The Park Hotel Hong Kong is a 5 star luxury hotel located in eastern Tsimshatsui, Kowloon, a popular district known for its shopping, attractions, museums and parks.
The Park Hotel in Hong Kong has 347 luxury rooms which range from standard rooms all the way up to superior suites. All rooms have a beautiful view of the city or the Victoria Harbour.
Rooms come equipped with high speed internet access, LCD TV with cable, mini bar, refrigerator, coffee maker and private bathrooms.
Property amenities include 24 hour front desk and room service, currency exchange, high speed internet access, laundry services, a business center, meeting and function rooms, and babysitting services (available upon request).
There are no swimming pools, gyms or spas located on site, but lots of these amenities are located close by in other buildings and at the Kowloon Park.

The Hong Kong Park Hotel offers a few selections for those who want to dine on site. Try the Park Café Restaurant for a buffet that runs all day serving Chinese, Japanese and Western dishes. Or order something off their menu if buffet isn't your thing. Go to Marigold Bar and have a couple drinks of wine, cocktails or beer originating from all different parts of the world.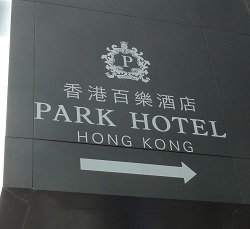 Nearby attractions include the Victoria Harbour, A Symphony of Lights, the Avenue of the Stars, several museums, Centenary Park, Kowloon Park, the Star Ferry, and many shopping malls in the Tsimshatsui area.
The closest MTR station is the TsimShaTsui station which is only a 5 minute walk from the Park Hotel in Hong Kong. The airport express line is only a 10 minute drive away by car or taxi. Bus routes are close by as well.

The Park Hotel Hong Kong is in the perfect location to experience many highlights of Hong Kong without having to travel very far. It may not have a lot of amenities on the property, but if you do need to use a gym or swimming pool, there are some close by. And you can rest assured that your stay will be more luxurious here than at other hotels in this area.
Park Hotel Hong Kong 61-65 Chatham Road South, Tsimshatsui, Kowloon, Hong Kong