Octopus Card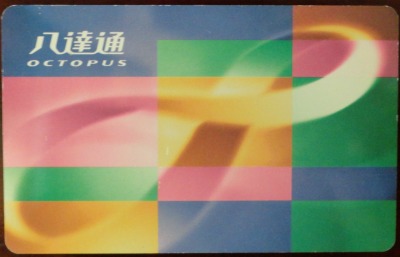 The Octopus Card is a smart card commonly used for making payments Hong Kong. It is one of the most popular ways to pay for things in the Hong Kong.
The Octopus Card was introduced in 1997 as a way to make payments easy for people riding on the MTR and the KCR. Since then this smart card payment system has expanded into many other areas including:
– Public Transit (MTR, KCR, buses, trams, taxis, ferries)
– Convenience Stores
– Grocery Stores and Pharmacies
– Vending Machines and Kiosks
– Parking
– Fast Food Restaurants
– Leisure Activity Facilities (sports centres, cinemas, theme parks)
– Schools
– Hospitals
– All kinds of Stores, Shops and Department Stores
– And Many More!
You can also get your card programmed as a key to gain access to commercial and residential buildings.
You can obtain an Octopus Card by going to any Hong Kong MTR or light rail station customer service centre (except racecourse station), octopus service centres, and a few other public transportation customer service centres. You put down a deposit of $50 to get the card. You then have to add an extra $100 for an adult card or $20 for a child or senior card so that you have a starting balance on the card. This brings the total starting price of an adult card to $150 and the total for a child or senior card to $70. When you return the card after you're done with it, you get the $50 deposit back (provided you don't have a negative balance) plus any remaining money left on the card.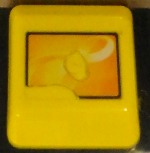 Now that you have your Octopus Card, you can use it anywhere in the city that you see an Octopus reader. When you need to pay for something, you just hold your Octopus Card up to the special card reader and the amount is automatically taken off of your card. The remaining balance on your card is displayed next to the card reader after you've paid for your item/service.

What makes this card really cool is that you don't even need to take the card out of your wallet, or even your handbag to make a payment. You just hold your wallet (or handbag) up to the card reader, wait for the "doot" sound, and the amount needed for your transaction is deducted from your remaining balance on the card. It doesn't get much easier than that!
At some point you're going to use up all the money on your card. You can add more money at any Ad Value Kiosk located in most public transit service centres. You can also add value at Convenience Stores, grocery stores, drug stores, fast food chain restaurants, and many other places where it's accepted. Just ask a sales clerk working at the store if you're unsure. They'll be able to help you out.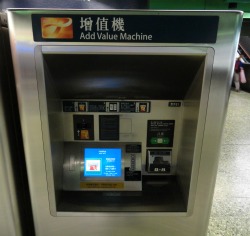 If you don't want to be bothered with constantly adding value to your card all the time, you can attach a credit card or debit card to your Octopus Card. This way if your balance goes to zero or negative, money is automatically taken from your credit/debit card and added to your current balance. This type of card is called an Automatic Add Value Service Octopus Card. Money can only be added to the card once a day.

People living in Hong Kong could benefit from getting a Personalized Octopus Card. This card has extra security on it and has an option to display the cardholder's name and/or a picture of the cardholder. You must apply for this card at an MTR customer service centre.
The maximum value allowed on an Octopus Card is $1000. You can still use your card without reloading it as long as it has a positive value. Your card's value can go into the negative (as low as -$35), but you won't be able to use it again until you add more money to it. The $50 deposit you pay for the card is there in case you bring your card back with a negative value on it. In this case you would receive your $50 deposit back minus your negative value on the card when you returned it.
So now that you know what the Octopus Card is and what it does, you're probably thinking "this is great, but what happens if my card gets stolen?" If you're a traveller with a standard card, there isn't much you can do. All I can say is keep the card in your wallet at all times. It's much easier to keep track of your card if it's always in your wallet. And since you can pay without taking the card out of your wallet, you don't really have any reason to take it out anyways.
I would also recommend only putting a couple hundred dollars on your card at a time. That way if it does get stolen you won't lose that much money. And I'm sure you'd have more important things to worry about than losing a couple hundred Hong Kong Dollars if you lose your wallet anyways.
If you lose an Automatic Add Value Service card or a Personalized Card, you can report a lost card by calling 2266 2266. You'll be charged a $50 fee ($30 for the cost of the card and $20 for a lost Octopus handling fee). You get a refund of the money left on your card minus any amount of money spent on the card up to 3 hours after the lost card is reported. So report a lost card right away.
Every Octopus Card can go 1000 days without being used before it gets deactivated. So if you plan on visiting Hong Kong again in less than 2.7 years (2.5 years just to be safe), you could hold on to your card and use it next time you visit Hong Kong. If you don't use your card for longer than 1000 days, you can reactivate it at any Hong Kong MTR customer service centre.
The slogan for the Octopus Card is "Making Everyday Life Easier." This slogan is very suitable for the card because of how easy it is to use. You don't even need to take it out of your wallet, pocket or handbag to use it. It's accepted everywhere. If you need to add money to the card, just give some cash to a sales attendant at a store and they can do it for you. Or add money at a kiosk in a public transit service centre. You can even use it as a key to gain access to buildings.
Return From Octopus Card To The HomePage